On 17, 18 and 19 January 2023, the Green Impulse team met up for another edition of SIVAL to Angers (France).This exhibition specialising in plants highlights the players in the agricultural sector. It is a place for exchanges, meetings and sharing for all professionals. On the occasion of this SIVAL 2023, Green Impulse was highlighted with a new stand designed by Chloé De Oliveira, communication officer , in association with the company Audace® : creators of stands and communication spaces.
Three days rich in sharing, crowned by the visit of the Minister of Agriculture : Marc Fesneau as well as the President of the Pays de la Loire Regional Council: Christelle Morançais, congratulating Green Impulse's will to work for sustainable and ecological agriculture.  In order to learn more about Green Impulse's participation in this exhibition, we interviewed Alexandre Olivaud and Emmanuel Pajot, both directors of the company
Can you explain your presence at SIVAL ? Why this particular event ?
«For us, SIVAL is the must-attend trade show» quotes Emmanuel Pajot. « We are fortunate to host an event here in the West where many biocontrol players travel. It is therefore a real opportunity for us to present Green Impulse. The SIVAL has many benefits, such as meeting future customers but also presenting our products more accurately. » «The SIVAL is truly the annual B to B meeting place» concludes Alexandre Olivaud.
Is there anything special about this new edition ?
« Yes, we have initiated a real evolution in our communication supports and technical brochures as the graphic charter is not the same. A stand that allowed us to stand out a little more, because as you can see from the photos, the green did not go unnoticed.
We now have 3 years of technical experience and trials in Europe on our KITAE® product range enabling us to establish our performance in the treatment of septoria on cereals and diseases on vegetable crops.»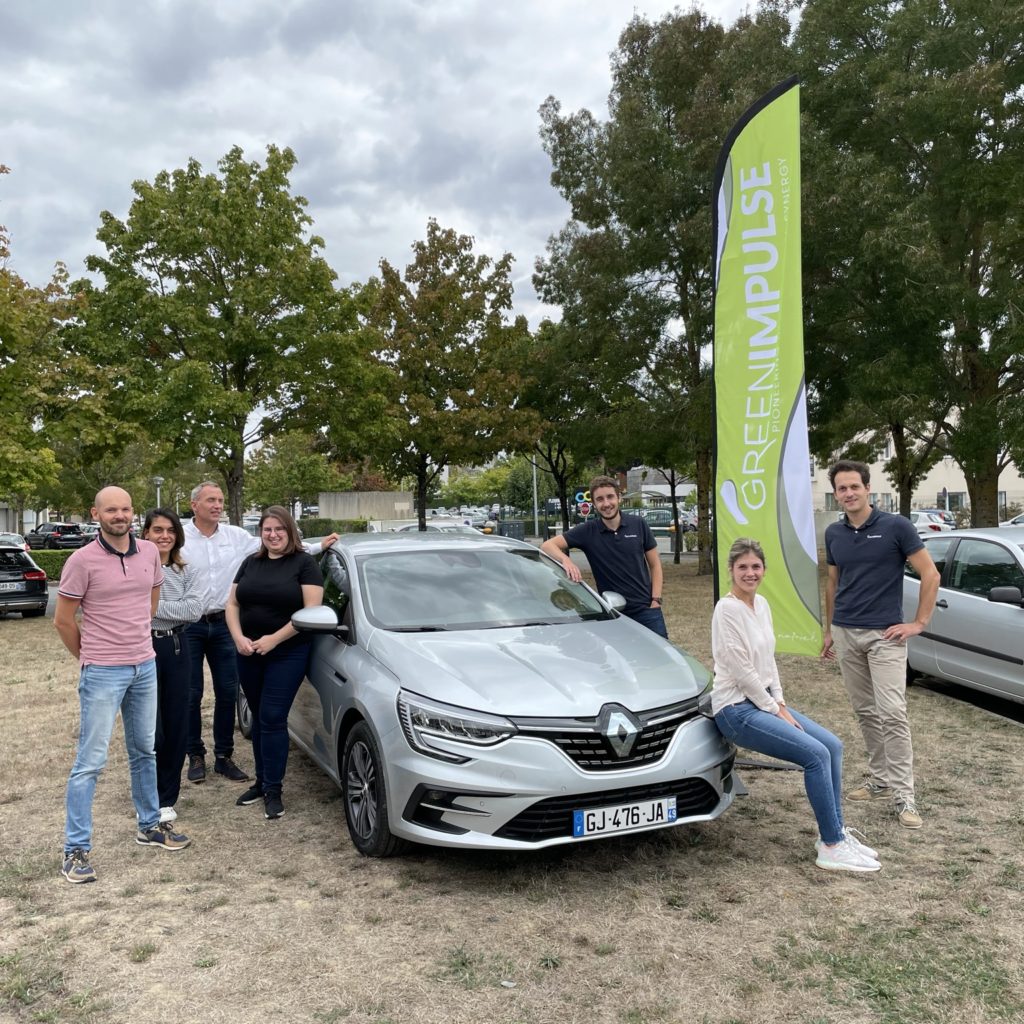 Can you tell us a bit about Green Impulse's latest major achievements ?
The Green Impulse team is growing more and more, we have doubled our staff in one year. We are witnessing a real structuring of the company as well as the integration of new processes in both the operational and R&D areas. We also signed a new agreement with a national distributor in December 2022.
A year ago, you were taking part in SIVAL in the starter section, today you are no longer considered a start-up, how does that feel ?
What are the main developments of Green Impulse since its creation ?
«We are gradually entering the world of biocontrol, We are no longer a start-up but we are not 10 years old either. This is a year of transition that marks the emancipation of our company and greater visibility on the biocontrol market,» explains Alexandre Olivaud.
Green Impulse is establishing itself in the competitive landscape and slowly but surely becoming a sustainable player.